Rent your home with complete peace of mind with Adaix
Optimise the profitability of your property with our professional advice

Renting a property is a significant undertaking, so it's essential to have comprehensive professional advice at all stages. In an increasingly competitive and changing market, avoiding costly mistakes is crucial. By trusting Adaix with your rental management, you'll benefit from our experience and expertise in the property sector, ensuring an efficient and profitable process for you and your property.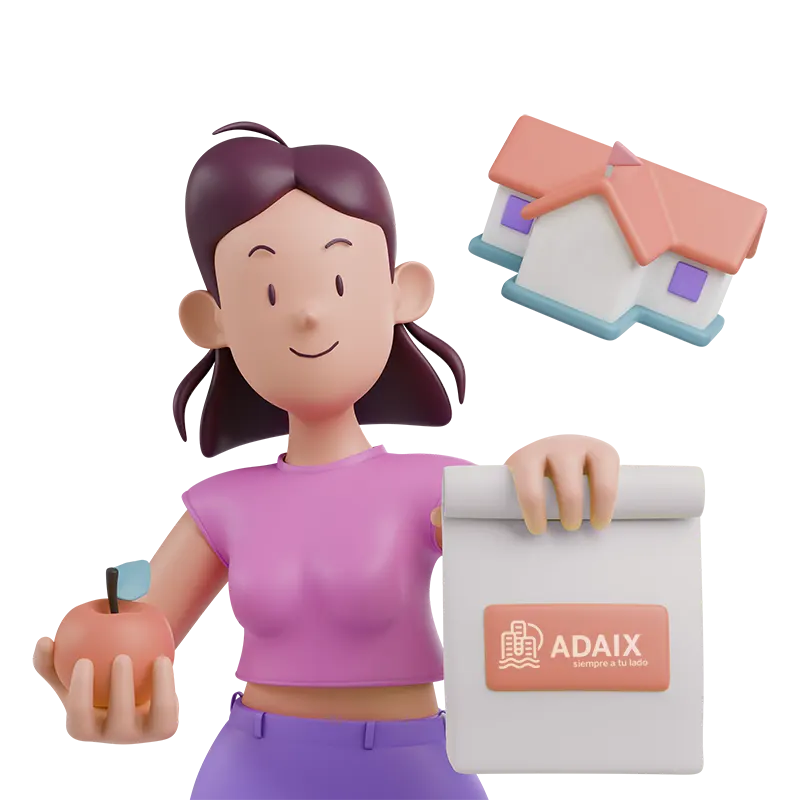 What does Adaix offer to help you rent your home with complete peace of mind?
Guarantee and Experience
A professional process ensures your peace of mind, your well-being, and that of your property. With over a decade of experience in the industry, Adaix guarantees the selection of the future tenant through a rigorous evaluation process, minimising risks and ensuring maximum satisfaction for all parties involved.
Rent Insurance
We know that protecting your investment is paramount. That's why we offer rent insurance that protects your property against rent arrears (up to 12 months of rent), compensation for vandalism to the building and its contents, legal defence, and more. This way, you can be confident that your property will be safeguarded at all times.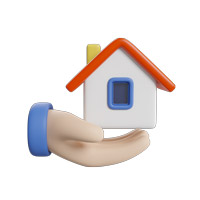 "FREE Rental Insurance*"
At Adaix, we strive to stay up-to-date with current regulations in the rental sector. We help you adapt your property to these regulations and rent it out under the best conditions for the interested party and yourself. Rent your home with 0 risks and take advantage of our FREE Rental Insurance to enjoy the peace of mind you deserve.
Rent Price Estimation
Our property market experts conduct a thorough analysis of your property's features and surroundings to determine the appropriate rental price. This ensures that you will achieve optimal profitability based on supply and demand.
Maximum Market Visibility
We use the best digital marketing tools and techniques to ensure your property reaches the largest possible number of potential tenants. We create eye-catching advertisements and publish them on national and international property portals, social media, and other relevant channels.
Photographic and Audiovisual Reportage
First impressions are crucial. That's why we create a professional photographic and audiovisual report of your property, applying home staging techniques to highlight its best qualities.
Demand Management, Call Handling, and Property Viewings
We take care of managing all demands, calls, and viewings from interested parties for your property. This saves you time and effort while ensuring an efficient and hassle-free rental process.
Key Custody, Prospective Tenant Follow-up, and Statistical Reports
We offer a comprehensive service that includes key custody for your property, follow-up with prospective tenants, and statistical reports on the rental process's progress. We maintain constant communication with you to keep you informed at all times.
Tenant Selection, Documentation Verification, and Contract Drafting
Our team of professionals takes care of selecting the most suitable tenant for your property, verifying their documentation, and drafting a contract that complies with all current regulations and protects your interests.
Guarantee, Deposit, and Inventory
We ensure that all legal requirements regarding guarantees, deposits, and inventories are met, guaranteeing that your property is protected and in compliance with applicable laws.
If you choose our Full Management Rental service, we will add the following services:
Property Needs Management
We take care of managing all needs that arise in your property during the rental period, such as repairs and housing-related issues.
Budget Negotiation and Work Supervision
We negotiate budgets for necessary actions and oversee the swift completion of work on your property, ensuring that quality standards are met.
Monthly Rent Collection from Tenants
We handle the monthly rent collection from tenants and ensure timely payments, avoiding delays and guaranteeing a smooth rental process.
Extrajudicial Claims and Negotiation for Unpaid Rent or Contract Breaches
In case of unpaid rent or contract breaches, we take care of extrajudicial claims and negotiation to resolve the situation in the best possible manner.
Inventory Checks at Entry and Exit
We ensure that a detailed inventory of the property is carried out at both the beginning and the end of the rental contract, guaranteeing that all assets and the property's condition are properly documented.
Cleaning and Reorganisation of the Property upon Tenant Departure
At the end of the rental contract, we take care of cleaning and reorganising the property, leaving it in optimal condition for its next use.
Trust Adaix and rent your home under the best conditions
Do you want to forget about everything? Rent your home with full management**. Entrust us with the total management, and we'll take care of everything: daily management, delays in collections, repairs in your home, etc.
Rent your home with Full Management through Adaix
Don't wait any longer, trust Adaix for your rental management and enjoy the peace of mind and security we offer. We're here to help you every step of the way and ensure a hassle-free rental experience.
*Check with your agency if they provide the services detailed on this page.
Contact us today for more information and to start working together!
Locate your nearest Adaix professional and rent your house with total guarantee