Expand our Brand in Your Country

Become a Master Franchisee of Adaix and lead the real estate market in your country!
Are you ready to take a bold step in your career and dive into the exciting world of real estate franchises?
Join Adaix as a Master Franchisee and seize this unique opportunity to establish and develop our successful brand in your country. With our extensive experience, innovative tools and cutting-edge services, Adaix is the ideal partner to secure your success in the real estate sector.
Dare to take the step and together we will conquer the real estate market of your country!
Master Franchisee Responsibilities and Benefits
As a Master Franchisee of Adaix, you will be responsible for developing and expanding our brand in your country, establishing and overseeing a network of local franchises. In addition to enjoying the benefits and services that Adaix offers to its franchisees, you will also obtain:
Territorial exclusivity
You will be the only Adaix Master Franchisee in your country, guaranteeing an exclusive territory to expand and develop the business
Support in selecting local franchisees
We will work with you to identify and select the best candidates for our franchises in your country.
Additional income
Generate additional income through commissions and franchise fees, as well as through the performance and success of local franchises.
Be part of our brand
Represent the Adaix brand in your country with professionalism and dedication.
Comprehensive training and support
At Adaix, we are committed to providing high-quality training and continuous support to ensure the success of our Master Franchisees.
You will benefit from:
In-depth initial training that covers all aspects of the business model, technology and services of Adaix.
Continuous support from our team of experts, who will be available to answer your questions and guide you to success
Access to our innovative online training centre, which uses artificial intelligence to offer a wide range of courses and learning materials
Regular updates on industry trends, market outlooks and best practices to keep you ahead of the competition
Cutting-edge technology at your fingertips
As a Master Franchisee of Adaix, you will have access to our state-of-the-art technology, which includes:
Flooges CRM and Intranet with artificial intelligence:
Manage your tasks, set reminders and access valuable data that will help you effectively grow your real estate business.
Virtual tours and digital signing of documents:
Provide your customers with immersive experiences and facilitate transactions with the digital signing of documents, streamlining the sale and rental process.
Promotion and sale of properties on group real estate portals:
Maximize the visibility of properties in your country, attracting more potential customers and successfully closing deals
Exclusive additional services
As a Master Franchisee of Adaix, you will have access to a wide range of additional services designed to meet all the needs of your customers and local franchisees:
Construction of prefabricated houses
Diversify your services by offering innovative and sustainable housing options.
Financing of mortgage loans
Help your customers get the financing they need to acquire their dream property.
Management and sale of general insurance
Expand your service offerings and generate additional income by providing insurance to your customers.
Effective communication and marketing
At Adaix, we recognize the importance of effective communication and marketing for the growth and success of your business as a Master Franchisee.
That's why we offer you:
Support and advice

in handling social networks, digital marketing and positioning in relevant real estate portals
An integrated approach that ensures a strong and consistent market presence, increasing the visibility of your business and attracting more potential customers.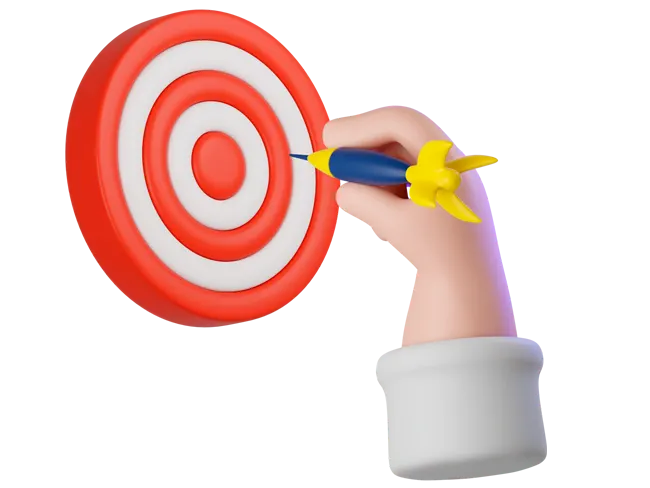 Marketing strategies tailored to your country, ensuring that your message reaches the right audience in the right way.
Contact us and discover the important opportunity we're offering you.
We look forward to analyzing your demand and presenting you with the best conditions, customized for your country.
Frequently asked questions
We know that joining a Master Franchise can raise many questions, which is why we have created a frequently asked questions section to help you clarify your doubts and make sure you're making the right decision.
Don't wait any longer to change your life and shape the future of the real estate market in your country. By joining Adaix as a Master Franchisee, you will have access to our innovative tools, a wide range of services and constant support, allowing you to successfully lead in the competitive real estate sector.
Don't miss this unique opportunity to become the leader of the real estate market in your country. Your success and the growth of the Adaix brand are just a step away!
Contact us today and start your exciting journey as an Adaix Master Franchisee!
In summary, by joining Adaix as a Master Franchisee, you will enjoy the following benefits:
· Territorial exclusivity in your country
· Comprehensive training and continuous support
·Access to cutting-edge technology and additional services
· Effective communication and marketing
·Potential for additional income and business growth
¡No esperes más!
Don't wait any longer! Make history in the real estate market of your country and lead the way to a successful and prosperous future with Adaix. We look forward to having you on our team and sharing the path to success with you!. 
¡Esperamos contar contigo en nuestro equipo y compartir contigo el camino hacia el éxito!
Discover the success stories of our Master Franchisees!
We don't just tell you, our Master Franchisees around the world also have success stories to share. Discover how the Adaix Master Franchise has changed their lives and how they can change yours too.
"I want to thank the entire team of the Adaix real estate network for the love and professionalism they dedicate to all their actions. Thank you very much for your work and dedication. Adaix is the real estate company that you can really trust, they inform you and advise you throughout the process. 100% recommended"
Silvia Parra, Adaix Grao de Gandía
★★★★★
"Short-term profitability, training from the beginning, and a property portfolio to manage from the start when opening the agency. Excellent execution and organization."
Sebastian Pérez, Adaix Cáceres
★★★★★
"We met in 2017 and since then, you have never stopped innovating and growing. Thank you for being part of this great family."
"We have been part of this franchise since its inception in 2006, and they are always innovating and adapting to the real estate market so that we can offer the best services to our clients"
Adaix Las Delicias (Zaragoza)
★★★★★
"As the manager of Adaix León, I can only say that after several years of belonging to this great franchise that is Adaix, my expectations have been more than met. Proof of this is my recent renewal."
"At Adaix Torrent, we are very pleased to continue collaborating with the Adaix franchise. We have been working together since 2014. Thanks to excellent customer service, innovation, and a sense of being part of a team. An outstanding organization!!"
¡Turn your professional life around and join us on this exciting journey!
We are eager to start working with you and build a bright future in the real estate market of your country together!