Selling your property with Adaix: The smart choice for private homeowners
Do you own a house, a flat to renovate, or a beachfront villa that you're considering selling?
Adaix is your best ally in the sale of private properties, offering customised solutions to sell your property under the best conditions and in record time.
Trust Adaix to quickly sell your home in the best possible conditions.
Why choose Adaix for the sale of your private property?
We understand that as a private owner, you wish to sell your property swiftly, efficiently, and under the most favourable conditions possible. With Adaix, you will benefit from quality service, efficiency, and exclusivity for your property. Our market studies, marketing strategies, national and international network, and experience assure a fast, secure, and profitable sale for you.
Evaluation
Price estimate for private properties

We carry out an evaluation of your property's value in the current market by making a comparative analysis of sale prices in your area. This analysis will allow you to set a competitive and realistic price for your property, thereby increasing your chances of sale.
Mortgages
Financing for buyers of private properties.
Thanks to our agreements with various banking institutions, we facilitate rapid financing for your potential buyers, thus increasing the chances of sale for your private property.
Maximum visibility
Maximum visibility for private properties.
Our efficient marketing and publishing system on national and international real estate portals, along with our real estate marketing experience, allows us to present your property exclusively to potential interested buyers, both domestic and foreign. With Adaix, your private property will have the visibility it deserves.
Photographic and audiovisual reporting
Photographic and audiovisual reporting for private properties

We create professional photographic and audiovisual reports, apply home staging techniques to highlight the qualities of your property, and advise you on the adaptation and improvement of the property's appearance. This approach ensures that your private property is presented in the best possible way to interested buyers.
Essential tools in today's real estate sector for private owners
The real estate sector has evolved, and it's necessary to have certain tools to do optimal work. Adaix offers a virtual tour and digital signature to optimise the chances of selling your private property.
We have the best communication system for promoting your property on multi-real estate portals and social networks, as well as creating specific campaigns for buyers. With Adaix, your private property will receive the promotion it needs to attract the right buyers.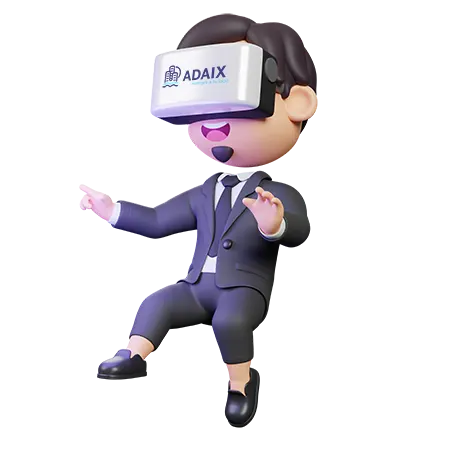 With Adaix, customers can virtually visit properties from the comfort of their home or at our offices, optimising time, reducing travel costs and giving buyers a unique and immersive experience. This innovative approach facilitates decision-making and accelerates the sales process for your private property.
We have an extensive database of potential customers that allows us to send information about your property to those interested in similar properties and in the same location. This targeted marketing strategy increases the chances of finding the right buyer for your private property.
With Adaix, you will never lose a sale due to logistical issues. Thanks to our digital signature, we can sign contracts remotely with different individuals, ensuring security and reliability in every transaction. Adaix's digital signature makes selling your private property easier, no matter where the buyers are located.
Are you ready to sell your private property?
If you are considering selling your house, flat or villa with Adaix, fill out this form or visit the agency closest to your property. Our real estate experts are ready to help you sell your private property under the best conditions and in the shortest time possible.
Sell your property under optimal conditions with Adaix
By trusting Adaix with the sale of your private property, you will receive a comprehensive service that includes price evaluation, effective marketing strategies, advice, and support during all stages of the sales process. Our experience and innovative tools will help you achieve your sales goals and get the best return on your real estate investment. Don't hesitate any longer and contact Adaix to start selling your private property today.
Find your nearest Adaix professional